The Rock thinks Phil Heath will win the 2018 Mr. Olympia!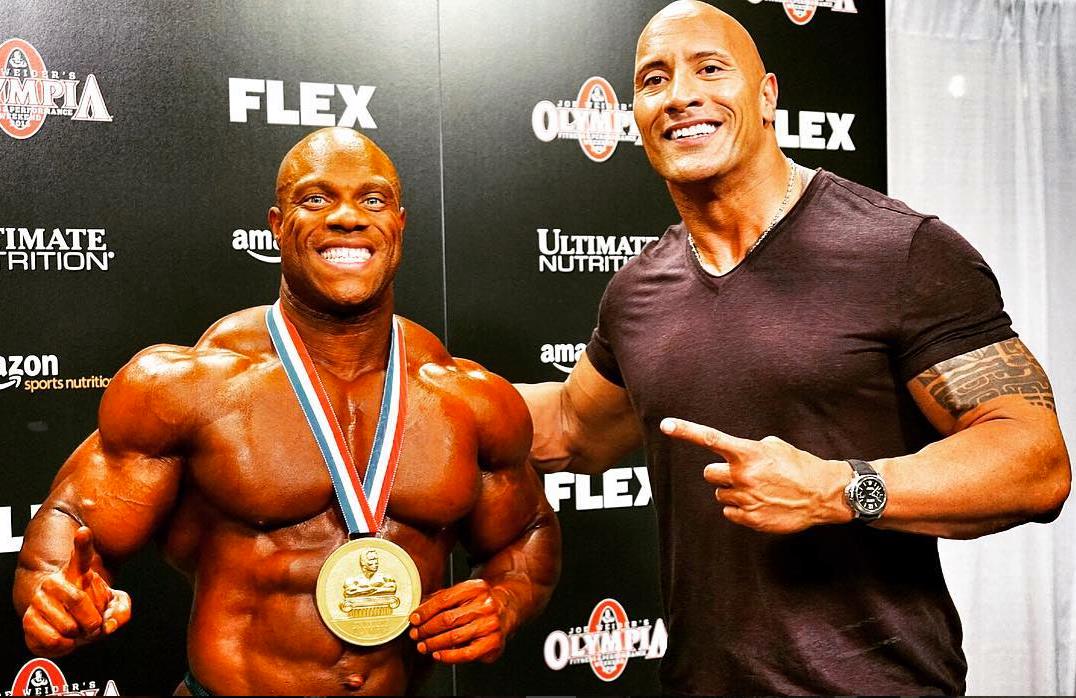 The 2018 Mr. Olympia is almost here and Phil Heath is almost guaranteed to win. Dwayne Johnson, The Rock agrees with that statement!
https://www.instagram.com/p/Bneck4vFO9N/?utm_source=ig_embed&utm_campaign=embed_video_watch_again
From The Rock on Instagram:
Once you know what it's like to truly be hungry, you'll never be full.
But when you operate daily as if you're f*cking starving for success, that's when your entire universe will shift.
Shout to my boy @philheath for the anchoring perspective as he prepares to take the Olympia stage to defend his crown.
I've been on an 18week brutal training & diet program preparing to shoot my Fast & Furious spin-off, "HOBBS & SHAW". The starve philosophy came at the perfect time.
Train hard and stay strong.
And cheers to never being full.
What do you think? Will Phil Heath win the 2018 Mr. Olympia or will we have a new champion? Big Ramy? Dexter Jackson? William Bonac? Shawn Rhoden? Roelly Winklaar? Just maybe this Olympia will surprise us all!
See you there!