2017 Olympia Top 10 Guess Contest with Prizes!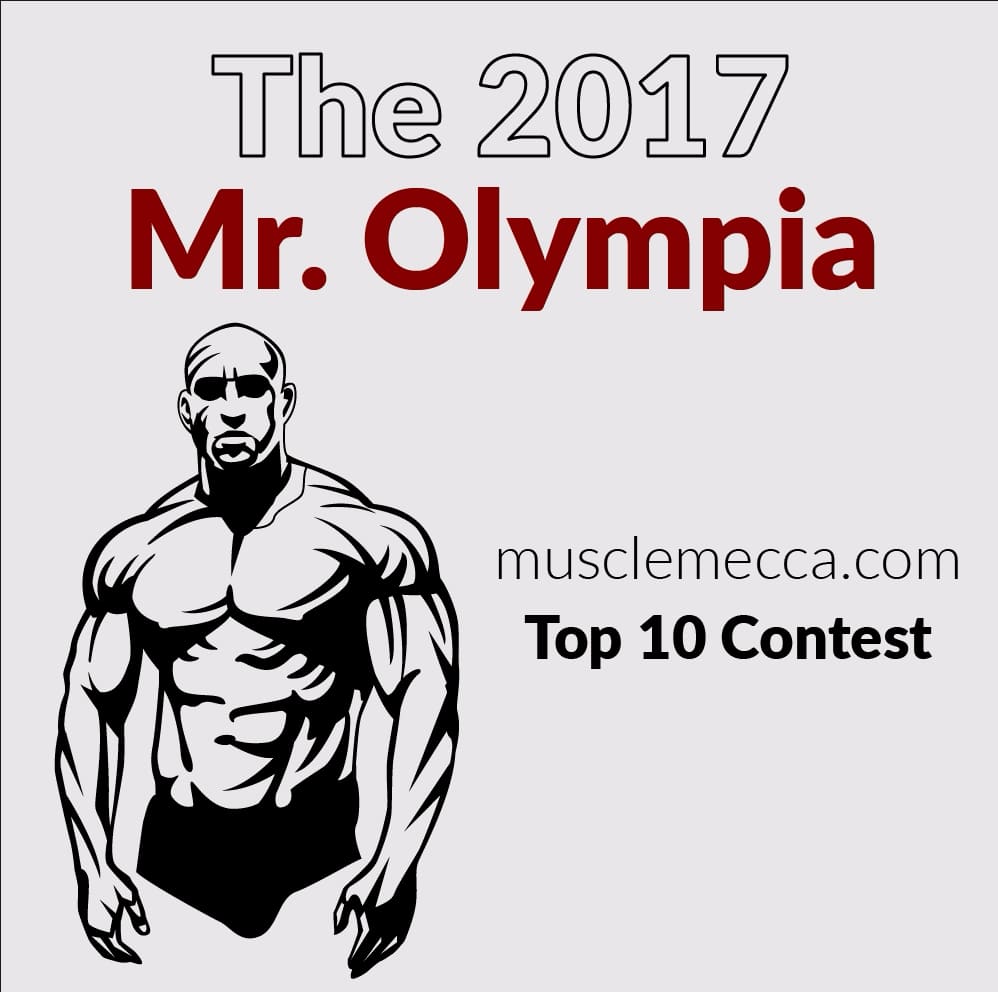 Alright, guys. The 2017 Olympia is just about here! Let's do this! All you have to do is head over to the Win Stuff! The 2017 Mr Olympia Top 10 Predictions Contest!
Then Pick Your Top 10 favorites and you can win! We have over $1,000 worth of prizes!
Here is the List of 2017 Mr. Olympia competitors
Beyeke, Lionel
Bonac, William
Curry, Brandon
De Asha, Nathan
Elssbiay, Mamdouh
Heath, Phil
Jackson, Dexter
Jackson, Johnnie
Lockett, Michael
Martinez, Victor
McMillan, Cedric
Osladil, Lukas
Rhoden, Shawn
Williams, Gerald
Winklaar, Roelly
Lenartowicz, Josh
You can also follow the 2017 Olympia with us!