And the 2019 Arnold Strongman winner is Thor?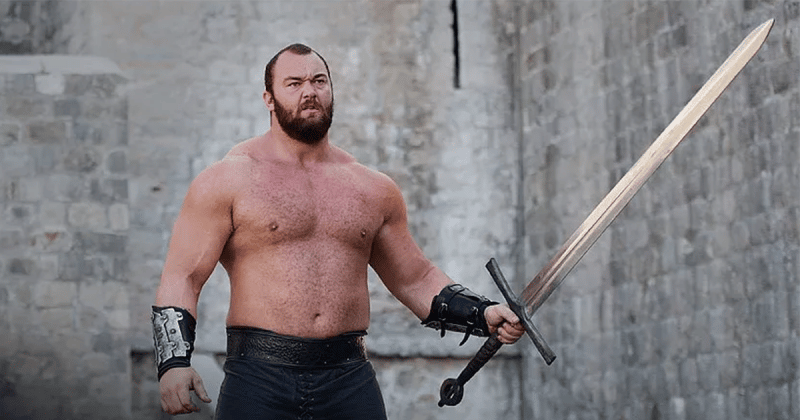 I know this is a bodybuilding site but if you love bodybuilding and working out than you gotta love strongman competitions! If you have never checked one out I suggest you watch it at the 2019 Arnold Classic this year!

The guy that is going to win it you may have seen on Game of Thrones as Thor! His real name is Hafthor Bjornsson!

Check out Hafthor Bjornsson strength training!

Here is the 2019 Arnold Strongman Calendar of Events! It is coming up in March!
2019 EVENT SCHEDULE
Friday, March 1, 2019
The ROGUE Elephant Bar (3-4:45 p.m.)
Rising bar deadlift with a minimum starting weight of 751 pounds/340 kilos. The event features the ROGUE Elephant Bar, which is much longer an a regulation Olympic bar. Competitors have 30 seconds per attempt. Event judged on weight.
ARNOLD FITNESS EXPO STAGE
The Husafel Stone Carry (4:15-5:15 p.m.)
Stone Carry For Distance (409 pounds/186 kilos)
ARNOLD FITNESS EXPO STAGE
Saturday, March 2, 2019
Conan's Wheel of Pain (1-2 p.m.)
HALL B
The Austrian Oak (3-4:30 p.m.)
Overhead Press For Reps (430 pounds/195 kilos)
ARNOLD FITNESS EXPO STAGE
Odd Haugen Stone Shoulder (Approximately 9 p.m.)
Stone To Shoulder For Reps (410 pounds/186 kilos)
BATTELLE GRAND
NOTE: Final event in Battelle Grand in conjunction with Arnold Classic Finals.