Big Ramy, 2019 Mr. Olympia or not?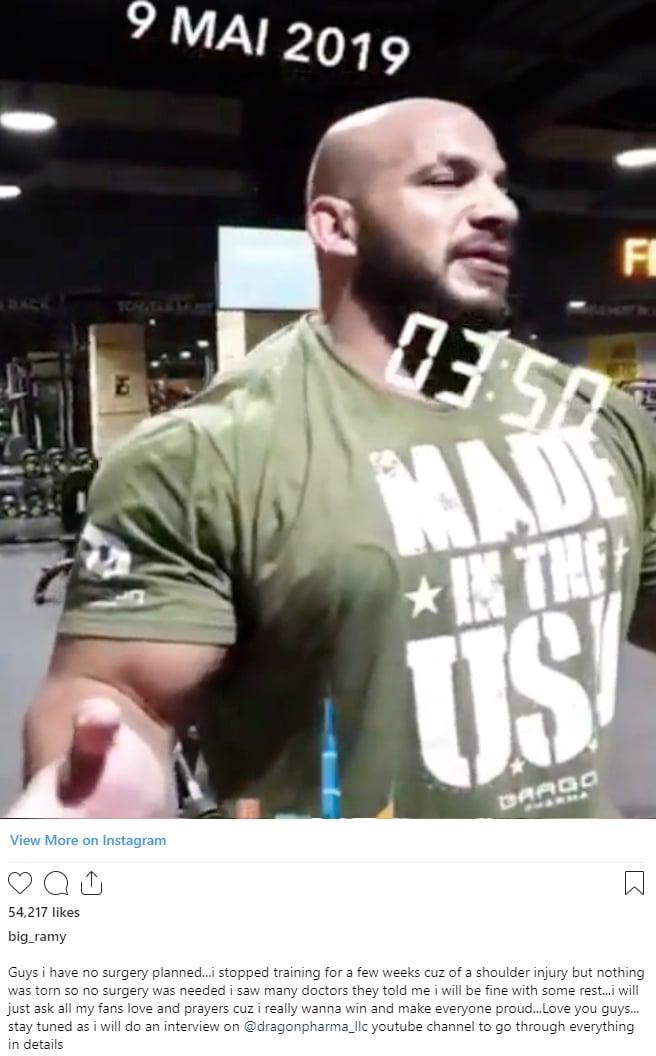 Well the bodybuilding rumor mill has been going full time with the rumors that Big Ramy is out for the rest of 2019 meaning he will not compete at the 2019 Tampa Pro and he will not be competing at the 2019 Mr. Olympia either. Rumors have said he needs surgery!
Well according to Big Ramy these rumors are pure bullshit. My words, not his.
Big Ramy:
"Guys i have no surgery planned…i stopped training for a few weeks cuz of a shoulder injury but nothing was torn so no surgery was needed i saw many doctors they told me i will be fine with some rest…i will just ask all my fans love and prayers cuz i really wanna win and make everyone proud…Love you guys…
stay tuned as i will do an interview on @dragonpharma_llc youtube channel to go through everything in details"
He does need rest so he will definitely not be at the New York Pro coming up in a few days but who know? Maybe he can make Tampa!