The 2019 New York Pro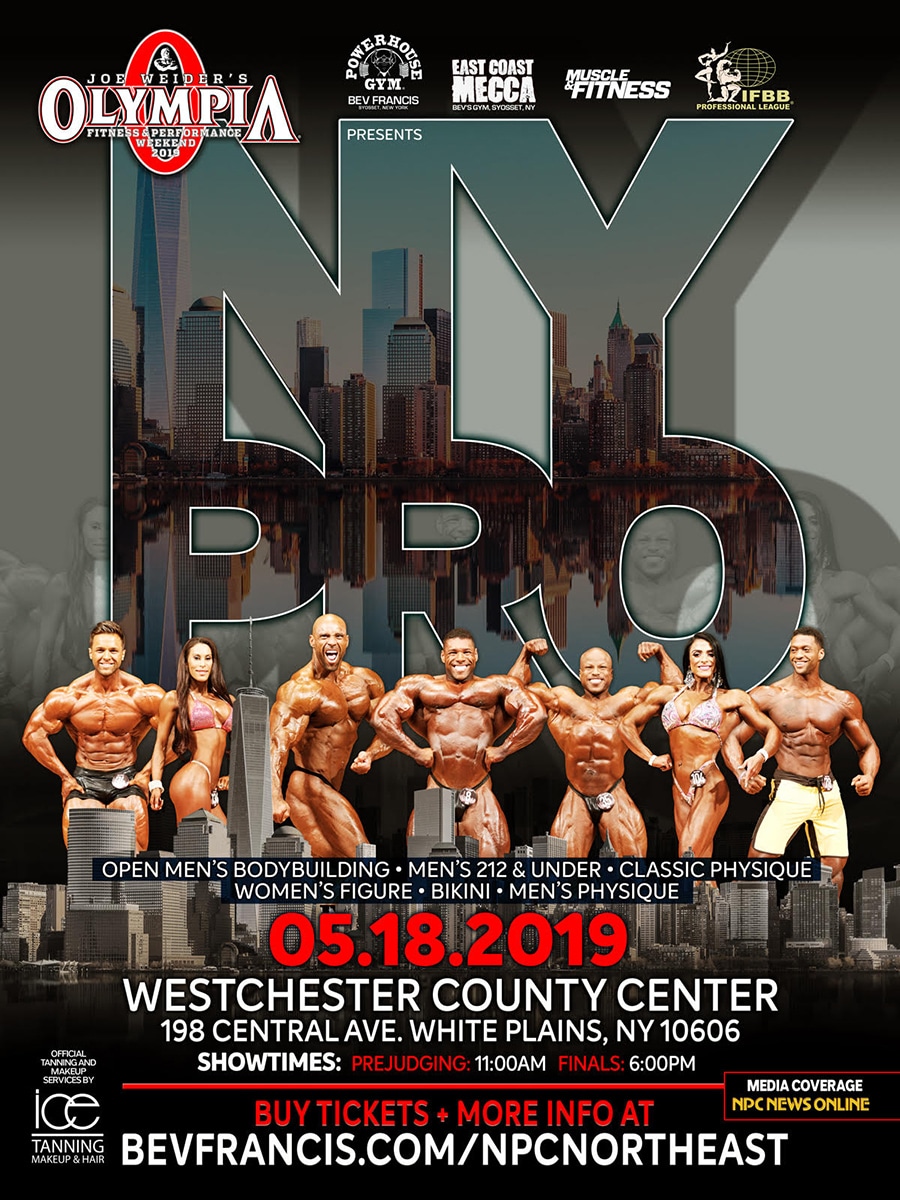 The 2019 New York Pro is just about here, It is happening on May 18, 2019 at Westchester County Center in White Plains New York. The sad news is that Big Ramy and Antoine Vaillant will not be there so let's hope the other IFBB Pros listed below will make up for it.
Men's Open
1. Nathan DeAsha
2. Juan Morel
3. justin Rodriguez
4. Josh Wade
5. Jon DeLaRosa
6. Rafael Brandao
7. Milan Sadek
8. Lionel Beyeke
10. Akim Williams
9. Maxx Charles
11. Eddie Bracamontes
12. Brad Rowe
13. Patrick Moore
14. Manuel Romero
15. Dorian Haywood
16. Anthony
Champagnie
16. Derek Upshaw
16. Erik Ramirez
16. Jonni Shreve
16. Kille Kujala
16. Marc Arthur
Dautruchee
16. Michael Kefalianos
16. Paulo Poloczek
16. Stephen Frazier
16. Taysire Alkhalfan
You can find more New York Pro Updates and Scorecards at Musclemecca Bodybuilding Forums!