Big Ramy vs Shawn Rhoden!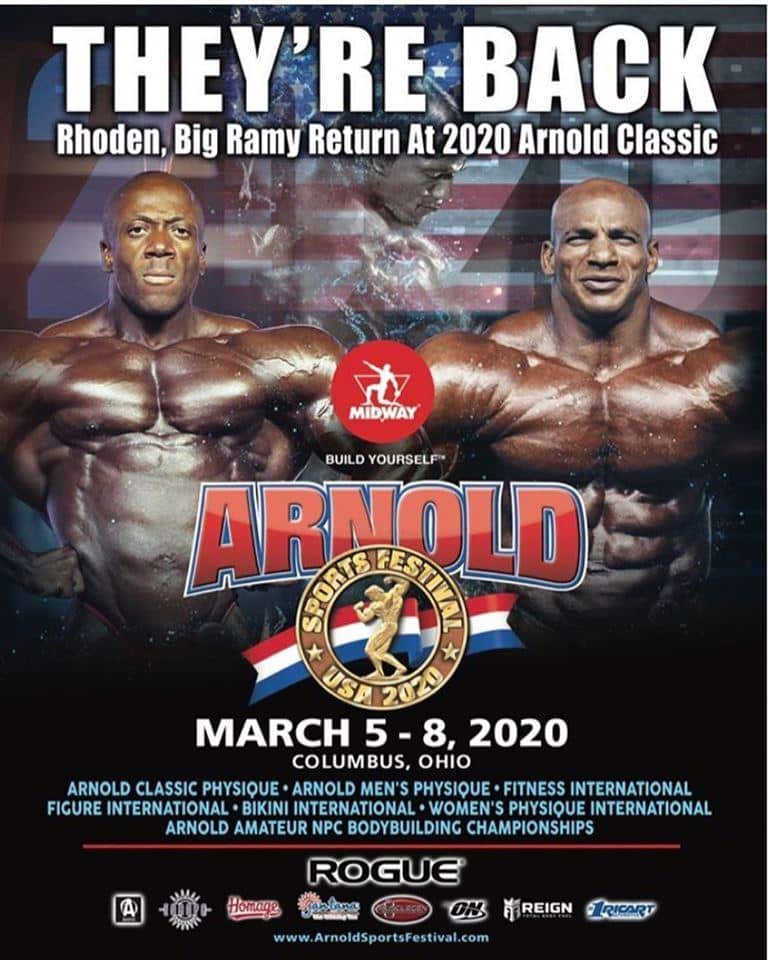 Big Ramy going up against Shawn Rhoden? Yes! It will happen at the 2020 Arnold Classic Ohio!
The 2020 Arnold Classic will happen on March 5 – March 8, 2020 in Columbus Ohio!
Ofcourse there will be others competing and we will have that list here for you very soon!