Dorian Yates likes the journey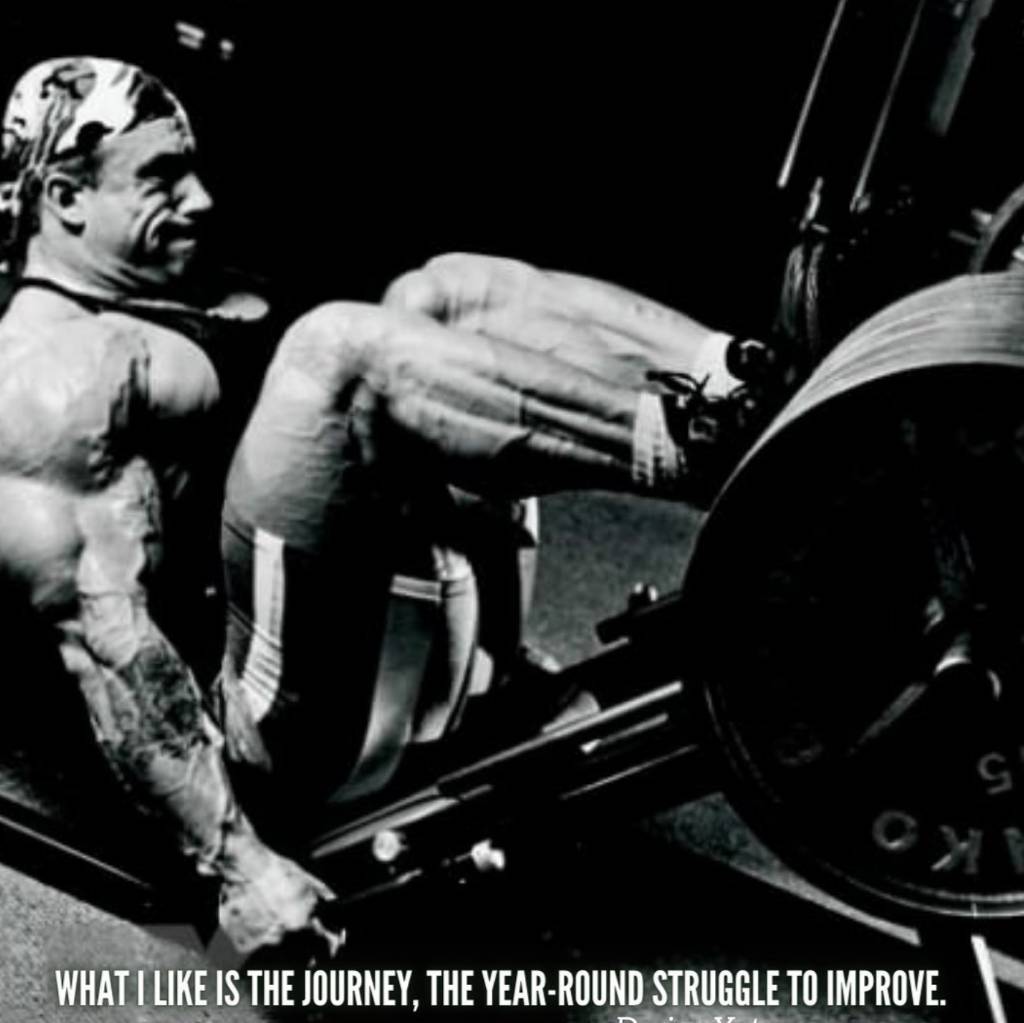 Dorian Yates is one of the most popular and successful bodybuilders of all time.
Dorian Andrew Mientjez Yates (born 19 April 1962) is an English retired professional bodybuilder. He won the Mr. Olympia title six consecutive times from 1992 to 1997 and has the fifth-highest number of Mr. Olympia wins in history, ranking behind Ronnie Coleman (8), Lee Haney (8), Arnold Schwarzenegger (7), and Phil Heath (7). He is widely considered to be one of the top pro bodybuilders in history, and was well known for his wide and thick back.