What Did We Learn in 2016?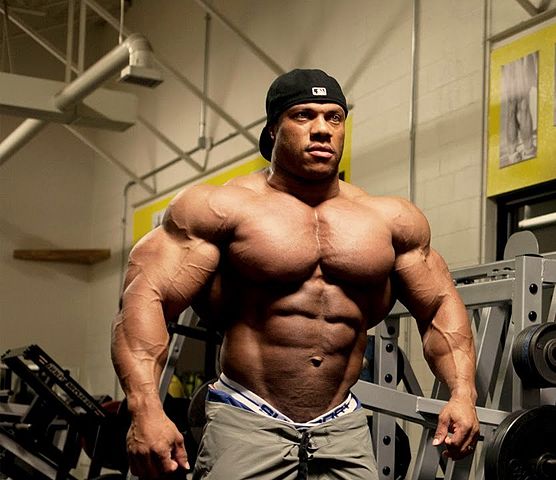 The year that was may have answered some questions in the topsy turvy world of professional bodybuilding, but the ones that went unanswered are just as pressing, indeed. In 2016, Phil Heath cemented his name as one of the most dominant IFBB bodybuilders of all time, but he has had to endure criticism because of who he DIDN'T beat the past few years. Some things are simply out of one's control but still on the table for the nay-sayers to pick at.
But in a bizarro world scenario, Kai Greene – who was the aforementioned unnamed person – was given accolades for being the second best bodybuilder on the planet, even though it was his choice to not go head-to-head against Heath.
With that in mind, here are some points on what is the take away from 2016 for fans of The Iron Game:
1 – PHIL HEATH IS ON BODYBUILDING'S MOUNT RUSHMORE
We're not counting heads here but Heath winning his sixth consecutive Sandow Award puts him in some nice company. Of course, both Lee Haney and Ronnie Coleman are tied at the top with eight in a row (and the former being the better of the two because he was never defeated as champion – sorry, Ronnie purists). Then Arnold Schwarzenegger has seven total (six in a row and then one more following a one-and-done comeback after a four-year retirement), followed by Dorina Yates with six. Heath has an opportunity to surpass them all and it would not be surprising if he pulls it off.
2 – KAI GREENE IS EASILY SECOND BEST, BUT…
By winning three Arnold Classic shows in the calendar year, "The Predator" cast aside any doubt if he was finished after a controversial bow out from the 2015 Mr. Olympia. But Greene once again decided to sit out bodybuilding's Super Bowl and has never publicly stated why. It is apparent that the rift is between him and AMI/FLEX, his former employer, since he is still competing – and winning – prestigious IFBB contests. Can Greene defeat Heath now? We may never know for sure.
3 – 13 YEARS OFF THE STAGE IS TOO LONG TO MAKE A SUCCESSFUL COMEBACK
The story of this year's Olympia wasn't Heath going of six or Greene taking another hiatus from Las Vegas in September, but rather the comeback of one Kevin Levrone. The 52-year-old was last seen on an IFBB stage 13 years ago and is still one of the most popular names to ever compete. Levrone came close many times but could not break through during the Yates and Coleman reigns. So his being allowed to compete as a special invitee was interesting, indeed, but he was unable to pull it off all the way. Levrone did not place, but just being up there was an amazing accomplishment in itself. Although he originally stated that he would not continue after this, Levrone has said since then that he intends on competing more in 2017.
4 – WILL BIG RAMY EVER BE A LEGITIMATE THREAT TO HEATH?
He may be getting closer, but Mamdouh Elssbiay still has a long way to go before he can even be in the conversation of winning an Olympia. "Big Ramy" has gone from eighth to seventh to fifth to fourth since taking the stage at the Orleans Arena in 2013. But he still lacks so many things that one looks for when handing out a Sandow, symmetry being the top one.