What's next for Flex Lewis?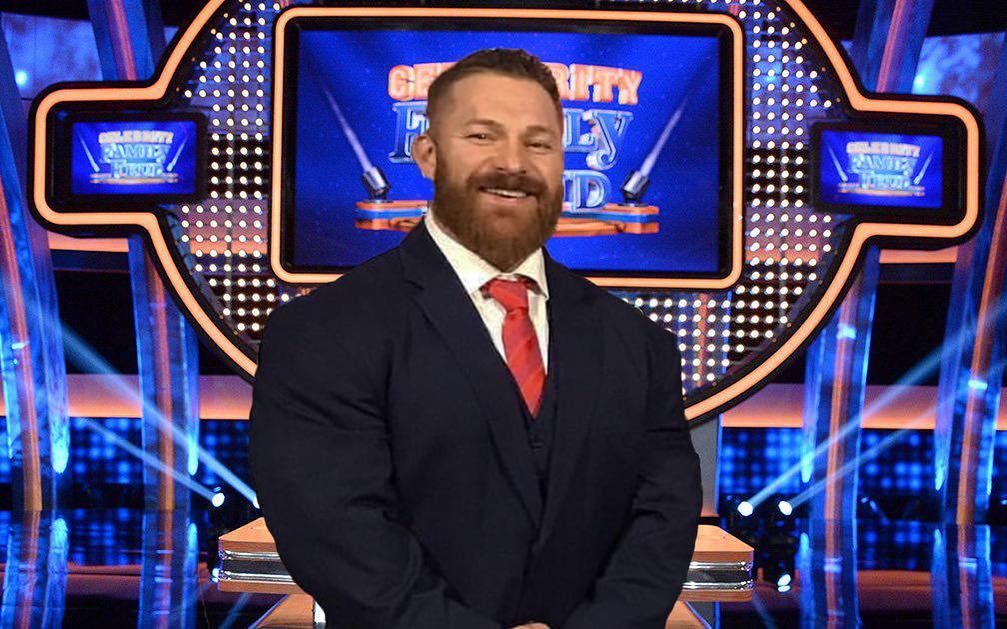 Take a look at Flex Lewis's bodybuilding competition history below and you will see why he might want to try something new. Flex has pretty much conquered bodybuilding. He was the first guy to win the 212 class and he won it 7 times in a row!
What might his new career look like at 35 years old? How would you like to see Flex Lewis as the next host of ABC's hit game show Family Feud?
Lucky for us it is just an April Fools day joke!
Flex Lewis Bodybuilding Competitions
2018 Mr. Olympia Weekend Bodybuilding: IFBB Pro 212 1st Place
2017 Mr. Olympia Weekend Bodybuilding:IFBB Pro 212 1st Place
2016 Mr. Olympia Weekend Bodybuilding: IFBB Pro 212 1st Place
2015 Mr. Olympia Weekend Bodybuilding: IFBB Pro 212 1st Place
2015 IFBB Pro 212 1st Place
2014 IFBB San Marino Pro: IFBB Pro 212 1st Place
2014 EVL's Prague Pro 212 Bodybuilding: IFBB Pro 212 1st Place
2014 IFBB Korea Grand Prix 212: IFBB Pro 212 1st Place
2014 Mr. Olympia Weekend Bodybuilding: IFBB Pro 212 1st Place
2014 IFBB Arnold sports Festival: IFBB Pro 212 1st Place[5]
2013 EVL's Prague Pro 212 Bodybuilding: IFBB Pro 212 1st Place
2013 Mr. Olympia Weekend Bodybuilding: IFBB Pro 212 1st Place
2012 EVL's Prague Pro 212 Bodybuilding: IFBB Pro 212 1st Place
2012 British Grand Prix 212 Bodybuilding: IFBB Pro 212 1st Place
2012 Mr. Olympia Weekend Bodybuilding: IFBB Pro 212 1st Place
2011 Arnold Classic Europe Mens Bodybuilding: Pro Men 5th Place
2011 Mr. Olympia Weekend Men 202: Open 2nd Place
2011 New York Pro Championships Men's 202: Men's 202 Class 2nd Place
2011 Mr. Europe Grand Prix Men's Open: Men's Open Lis 3rd Place
2011 IFBB British Grand Prix Men's 202: Men's 202 List 1st Place
2009 IFBB Atlantic City Pro 202 Division 1st Place
2009 IFBB 202 Challenge (Mr. Olympia) 202 Division 5th Place
2008 Europa Pro Overall Division 7th Place
2008 Europa Pro 202 Division 1st Place
2008 Tampa Pro Open Division 7th Place
Amateur Competition History: 2007 British Nationals (Earned Pro Card) Overall Division 1st Place
2006 Mr. Wales U90, Overall U90 Division 1st Place
2006 Mr. Britain U90 Division 1st Place
2004 Nabba Mr. Universe 1st Place
2004 EFBB Jr. Mr. Britain 1st Place
2004 EFBB Jr. Mr. Wales 1st Place
2004 Nabba Mr. Europe 1st Place
2004 Nabba Jr. Mr. Britain 1st Place
2004 Nabba Mr. Wales 1st Place
2003 EFBB Jr. Mr. Britain 1st Place
2003 EFBB Novice Mr. Wales 1st Place
2003 EFBB Jr. Mr. Wales 1st Place